The garden, for many of us, is an extension of the home. It's where we can get back to nature, dig our hands in, and contribute to the growth of an abundant crop. Even urban gardeners who don't have much space can appreciate the big impact that these (mostly) small pieces of of unusual furnitures can make.
Emu Furniture has graced the gardens and terrace around the world for more than fifty years. Emu Wicker outdoor furniture offers a striking unusual shapes. An outdoor furniture is very unique and interesting to give beauty to the park or your front yard, chairs circular icons which somehow seems to defy gravity on a solid foundation. Alveo-style outdoor furniture provides a comfortable recliner sofa with a loving and thoughtful extension of the foot rest.
Make sure that the tone of the furniture matches the tone of your garden. Most of all though make sure that you are able to enjoy the furniture, no matter the style or the coloring of it, if it is not something that you enjoy and appreciate, you are not going to use it.This will not only keep your furniture lasing longer, but it will also save you time in cleaning it every time that you want to use it.
Comfortable Garden Chair. These chairs are designed by Patricia Urquiola and they are from the Canasta Collection that are displayed currently in the autumn edition of Maison & Objet.
Amazing and Interesting Garden Chair
Comfortable Garden sofa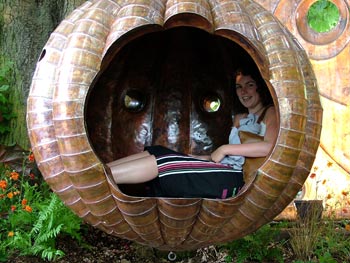 Unique and comfortable Garden Chair
Developed by the designer Lane Hamley Wells it´s basically a tubular structure made of stainless steel supported on a rotating base that allows it to adapt to the sun´s orientation. The top part of the capsule possesses a coverage made of fabric and inside it we can find a table leaned on two duplicated seats whose lining made of wooden strips extend to the top transforming it into some type of shading persian.
Woody Garden Chair
Fresh Garden Chair
Garden Chair with butterfly design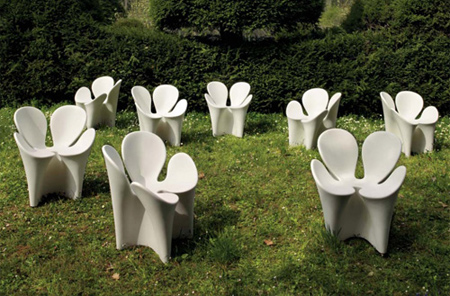 Funny Garden Chair